#RideToCollege Know the Rules
Applying to college means a lot of paperwork. From school applications to financial aid, it is important to know the requirements and rules. Joining a collegiate cycling team is no different, and students should know the process that they will go through and what the rules
are before signing any forms or letters of intent.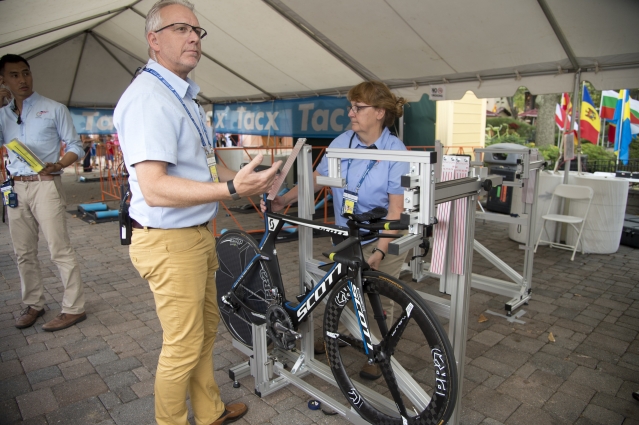 Cycling is not an NCAA sport, which means recruitment rules are different and the policies that you may have heard from high school athletic directors won't necessarily apply. For examples, varsity and club teams can have professional cyclists on their teams as long as they are full time students, and students are given six years of eligibility on varsity teams.

In particular there are specific rules for signing athletes. When a high school student signs with a varsity team they agree to cease communications with other schools. If an athlete decides to look at other schools, they have to then obtain a signature from the coach. The coach can't refuse to sign, but this keeps everyone honest and avoids any and all murkiness.

However, failure on the part of the athletes or coaches to comply with these rules can mean loss of eligibility for the athlete or even the entire team, so athletes should familiarize themselves with the policies. You can find the explanation and the document that athletes will sign here.

For a full run down of policies regarding recruiting and varsity teams click here. You can also find the full rule book chapter here. Still have questions? We'll be answering them on Twitter and Facebook tomorrow, July 13th. Just use #RideToCollege.
This Article Updated July 12, 2017 @ 06:49 PM For more information contact: