Meet the USA Cycling National Technical Commission
The National Technical Commission (NTC) serves in an advisory function to the Technical Director and to the Chief Executive Officer of USA Cycling on issues relating to rules and regulations, officiating at the national level, and to communicate national policies relating to officiating to district- and regional-level organizations. NTC members serve a number of different roles, particularly in officials training and education, evaluation, mentoring, and administration of USA Cycling's disciplinary policies.
The NTC also supports the development of the Regional Technical Commissions (RTC). The five RTCs (West, Mountain, Midwest, Southeast and Northeast) are recognized and budgeted to carry out their missions, which generally echo the efforts of the NTC, but with a focus on the identification, training and development of lower categories of officials within their regions.
Membership
High-ranking officials appointed by the Technical Director, subject to the approval of the USA Cycling CEO
All terms are for one year, subject to reappointment to a maximum consecutive term of five years. Members who have reached the limit of their term may return to the NTC after two years away.
Total membership: 8-11 members

1-2 members from each RTC region
All disciplines of cycling represented (road, track, cyclo-cross, mountain bike, BMX)
Must be national or international commissaires
Roles and Responsibilities
Input and advice on national officiating appointments
Officials education and training
Discipline — Administration of disciplinary policies (general investigations, panels, and appeals)
Officials review panels and evaluation
Officials disciplinary processes (in addition to administration of general disciplinary policies)
Mentor programs (on-site and individual)
Officials evaluation
Officials recognition
Management of the Regional Technical Commissions
Nomination of officials for international commissaire seminars
2016 National Technical Commission
MEMBERS
Randy Shafer (Colorado Springs, CO) - Chair
Randy is a founding member of the NTC and 2016 marks his first service as chair on the commission. He has served USA Cycling and the UCI in many capacities over the years.
Official since 1981
USCF Board of Directors 92-94
Technical Director 95-96
Pro Committee (2011-present)
National Commissaire's course instructor
UCI Equipment Commission 2011-2013
Trained as a UCI International Commissaire (IC) in 1997, he was originally certified in Road, Track and Cyclo-Cross. His current work as an IC includes Road, Track, Para-Cycling and Technical Commissaire.

His officiating experience includes a wide range of local, regional, national and international events. He has been the Chief Referee for most of the NRC events as well as participating in and leading numerous panels for WorldTour, World Championships and World Cup events around the world as an IC.

Grand Tours: 2 World Championships: 9 WorldTour Events: 8

Architect, Official, Professional Mediator, Technical Delegate for the UCI and a consultant on velodrome design projects internationally are all a part of his work. For the NTC, Randy applies his wealth of experience to maintain professionalism and continuing growth of officials at a part of USA Cycling.

Cooking, motorcycling and gardening keep him busy outside cycling.
Bill Wykoff (Clarkston, WA) - Vice-Chair
Bill Joined the NTC in October, 2014. He is a National Road Commissaire and began officiating in 1989. In that period, Bill has served as Chief Referee or Chief Judge at more than 50 Stage Races, including many NRC events. In addition, he served as Director of the Northwest Collegiate Cycling Conference for 13 years, and is currently a member of the Collegiate Sports Committee within USA Cycling.

His favorite races are:
o The Women's Challenge, in all of its incarnations: Ore‐Ida, PowerBar, Idaho, and HP—Jim Rabdau's altruistic focus on Women cyclists and an opportunity for a neophyte official to learn from some of the best officials in the business.
o The Tour of the Gila—great courses, a beautiful landscape, and great people.
o Redlands Bicycle Classic—a terrific volunteer organization.
o Cascade Cycling Classic—an opportunity to develop as a Chief Referee.
o The Twilight Criterium in Boise—over 20 years of great crowds and fun racing.

Bill is a retired from a career in Forestry Research and when not involved in cycling, he enjoys reading, travel, and photography.
Bonnie Walker (Austin, TX) - Secretary


Bonnie joined the NTC in 2012. She is a National Road and Track Commissaire and has been officiating since 1998. Bonnie is actively involved with her local association, Texas Bicycle Racing Association, where she mentors new officials, educates race directors, reviews race permits, and assigns officiating crews. When not officiating, Bonnie is a software development manager. When she has time, she enjoys spending time at home, hiking and geocaching.

Her top five career events include:
Tour of California
USA Pro Challenge
Tour of Utah
Manhattan Beach Grand Prix
USA Cycling Elite Track Nationals
Steve Brady (Moreland, GA)
Steve Brady has been on the NTC since 2011. He is a National Road Commissaire and has been officiating for 30+ years. Steve is equally comfortable as a Chief Judge or a Chief Referee, and brings a wealth of experience in cycling to his role with this group. Through his work on the NTC, Steve hopes to raise the level of officiating across all cycling disciplines.

His top five career events are:
2011 US Pro Cycling Challenge
2014 Amgen Tour of California
2015 Tour of Utah
1996 Olympics
1996 Paralympics
When not involved in cycling, Steve enjoys taking care of the family dogs and horses. He is also vice president of the Stone Mountain Highland Games, one of the largest Scottish festivals in the country.
Tom Nee (Larchmont, NY)
Tom is also relatively new to the NTC. He has been a UCI International Commissaire in road and track since 1986 and was the first American commissaire to be selected to the Tour de France, along with many other accomplishments here and abroad.
His top five career events are:
Tour de la Communauté Européenne (Tour de l'Avenir)
Tour de Trump / Tour Dupont
Worlds (Track, Road, Cyclocross / Elite, Juniors)
Tour de France
Tour Down Under
When not enjoying cycling, he enjoys time with his family, helping out with their math homework in French, and spending time exploring the pavé trails on a mountain bike near his family's secondary residence in Brussels.

Steve Eppel (Davenport, IA)
Steve joins the NTC in 2014. He is a Road International Commissaire with 25 years of officiating experience. He works as a Chief Referee, Chief Judge, or any other capacity to help out.
His top career events are:
US Pro Cycling Challenge

Amgen Tour of California

Tour of Utah

UCI Road World Championships in Richmond

Tour of Britain

Multiple USA Cycling Pro, Masters, Junior, and Elite Road and Criterium National Championships
When not officiating, Steve is an architect who works in the corporate headquarters for Fortune 100 company and leads a team of facility engineers with responsibilities at several factories across the US. In the past he has was responsible for leading new factory, warehouse, and office construction projects around the world. But he would really rather be spending time with his family, cycling, playing with photography, pheasant hunting, hiking, or cross country skiing.
Carla Geyer (Los Osos, CA)
Carla joined the NTC in 2013.
Bruce Brasaemle (Mounds View, MN)
Bruce joined the NTC in 2010. He is a UCI International Commissaire in road and track.
His top five races include:
Tour of California
Tour of Missouri
Vuelta a Colombia
UCI Track Cycling World Cup
Grand Prix Vienna
When not officiating, Bruce is a software engineer for a medical device company. When he has time he enjoys canoe camping trips in the Boundary Waters Canoe Area Wilderness, hiking, cross-country skiing, and playing trombone in a community band.
John David (Gilbert, AZ)
John joined the NTC in 2015
Michael Donovan (Albuquerque, NM)
Michael Donovan has been an avid cyclist and advocate for cycling for most of his adult life, and comes to the Technical Commission with a broad experience as an event organizer and as an official for Mountain, BMX and Road cycling events. He has been a USAC Mountain Bike National Commissaire since 1997 and a UCI International Commissaire for mountain biking since 2005 and BMX since 2013.
His top career events are:
2014 BMX Supercross World Cup, Santiago del Estero, Argentina
2005 Mountain Bike World Cup, Angle Fire, NM
2011 USAC XC National Championship, Deer Valley, ID
2012 UCI/Canada Cup, Baie-Saint-Paul, Canada
2011 Copa International de Mountain Bike, Sao Lourenco, Brazil
2012 UCI Mountain Bike Marathon, San Jose, Costa Rica




Mimi Newcastle (Fort Washington, MD)


Mimi joined the NTC in 2015. She is an Elite National Commissaire for Road and Cyclocross. Mimi is actively involved with her local association - MidAtlantic Bicycle Racing Association - mentoring officials and reviewing race permits. When not officiating, Mimi is the finance manager of a non-profit arts organization in the Nation's Capital. She enjoys cooking, cycling and reading theoretical physics.

Her top five career events include:
UCI Road World Cycling Championships
Tour of California
USA Cycling Cyclocross National Championships
Winston-Salem Cycling Classic
North Star Grand Prix

Cyndi Smith (Houston, TX)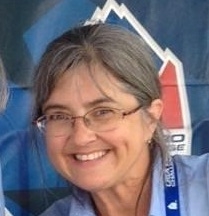 Cyndi has been officiating for over 25 years. She is currently a MTB & CX International Commissaire, a Road Elite National Commissaire, and a Track National Commissaire. She is passionate about working with race directors and helping them grow and improve their events. As for "real life", she is retired. When not at races, she loves to bake and runs a (very small) Cottage Foods Production business out of my home.
Career Highlights include:
Inaugural Women's Pro Cycling Challenge

Tour of California/Tour of Utah/Tour of Georgia

Cyclocross Worlds in Louisville
Any race I get to be Timeboard
Multiple "small" UCI MTB races in Central and South America
Local racing
Sara Rodney (Webster Grove, MO)

Sara began officiating in 2007. She is a Elite National Road Commissaire. Sara actively works with officials in Missouri and in the mid-west on recruiting and training. She is the local officials' assigner for Missouri. When not officiating, Sara is the Assistant Principal for middle and high school students. Her background is in visual arts and education. She loves to be outdoors, riding her bike, backpacking, and hiking.

Career Highlights include:
2015 Road World Championships
Amgen Tour of California
USA Cycling National Pro Criterium and TTT Championships
Nature Valley / North Star Grand Prix
Pan American Cyclo-cross Championships
---
This Article Updated June 16, 2017 @ 09:10 PM For more information contact: